Things To Do
The Atlantic Ocean and family fun collide in Myrtle Beach, South Carolina. And the perfectly located BlueWater Resort is a great vacation headquarters that puts your family on the white sandy beaches, down the street from a fishing pier and only blocks away from banana boat rides and parasailing. Adventurous outings and fabulous shopping experiences are easy to find in the Myrtle Beach area. Come see for yourself…

The Beaches
Vacation like nature intended, on the beaches of sugary white sand with seashells and sand dollars that stretch for miles in Myrtle Beach, South Carolina. The warm waters of the Atlantic Ocean gently lap at the shoreline and refresh swimmers who snorkel the sand bar, relax in the tidal pools and body surf the crashing waves. The beaches of Myrtle Beach are a natural playground for couples looking for a romantic getaway, families on their beach vacation, golfers ratcheting up their game and seniors enjoying their active retirement.
In Myrtle Beach, you are invited to play on the oceanfront. Beachfront activities in Myrtle Beach range from family picnics and bocce ball games to seashell hunting and surf fishing. Take your beach chair and favorite book to the water's edge and sit so the Atlantic Ocean gently rushes over your feet. Kids love to play in the ankle deep water and fairy tale sand castles are easily sculpted in the sand before the tide washes them away. On the East Coast, sunrises are best enjoyed on the oceanfront. To watch the sun peek over the horizon where the Atlantic Ocean meets the night sky is exhilarating. And there is no better seat for the sunrise than when you are planted on the white sand.
The beaches in Myrtle Beach are naturally inspiring with the rhythmic sound of crashing waves and symphonic call of a seagull, but visitors can easily amp up the experience by going parasailing behind an ocean-going speed boat, renting Sea Doos and hitting the ocean waves, taking a SCUBA diving lesson and searching underwater or going deep-sea fishing to see what the real catch of the day is.
The Grand Strand is 60 miles of white, sandy beaches that are just begging to be explored and Myrtle Beach is right in the middle of it. The Atlantic Ocean comes inland in North Myrtle Beach at Hog Inlet, where fishing and kayaking are popular pastimes for locals and visitors alike. Inshore and offshore, from the sand or from the water, the beaches and the Atlantic Ocean are some of Mother Nature's best playgrounds in South Carolina!
Golf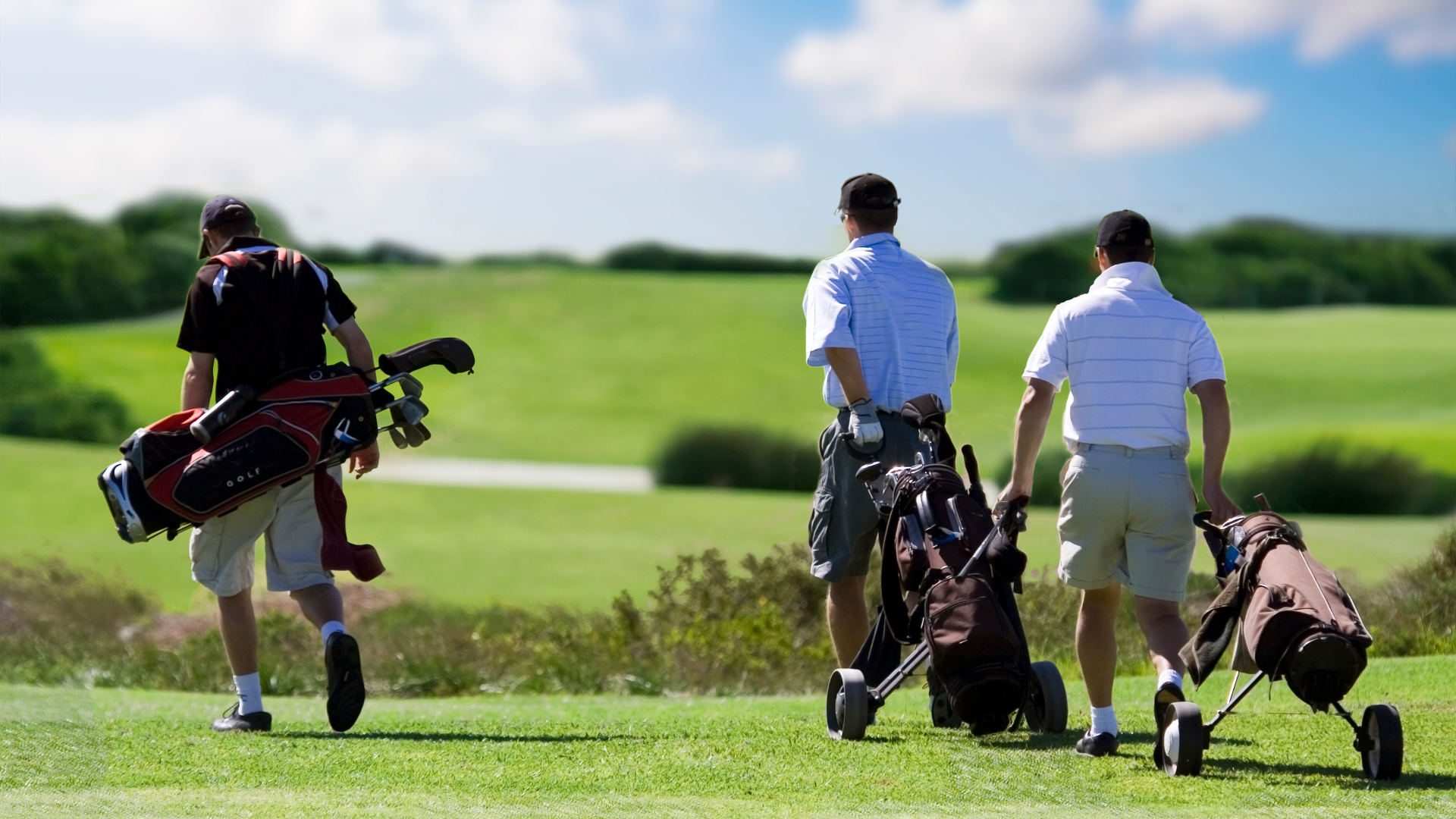 Enliven your Myrtle Beach vacation with tee times for a championship golf course in the area. The Myrtle Beach area has been a premier golf vacation destination for decades. Golf has been a part of the local landscape since the 1920s and today, there are more than 100 golf courses along our beautiful beaches, riverfronts and marshlands. Some are private, most are public and too many to count are award-winning.
Outdoorsmen will feel right at home on a Myrtle Beach golf course. Challenging natural hazards and lush fairways comprise the manicured Myrtle Beach golf courses. Dense woods, pine forests, wetlands and an impressive array of flora and fauna on our golf courses make each round of golf more like a nature hike. Couple this with superior service from renowned golf professionals and the result is a memorable Myrtle Beach golf vacation.
Rethink your golf game and play at night on a lighted course or opt for a par-3 course that the whole family will love. Tee times start early in the morning, sometimes go until after dark and are available year-round. Play nine holes. Play 18 holes. Play a par-3 executive course or play at night on a lighted golf course. With so many options, it is no wonder that 4.2 million rounds of golf are played annually.
A wide variety of tournaments, golf schools, driving ranges and virtual golf trainers accentuate the vast array of distinguished golf courses found in the Myrtle Beach area. Myrtle Beach brings together golf and the beaches for one memorable vacation the whole family will love.
Entertainment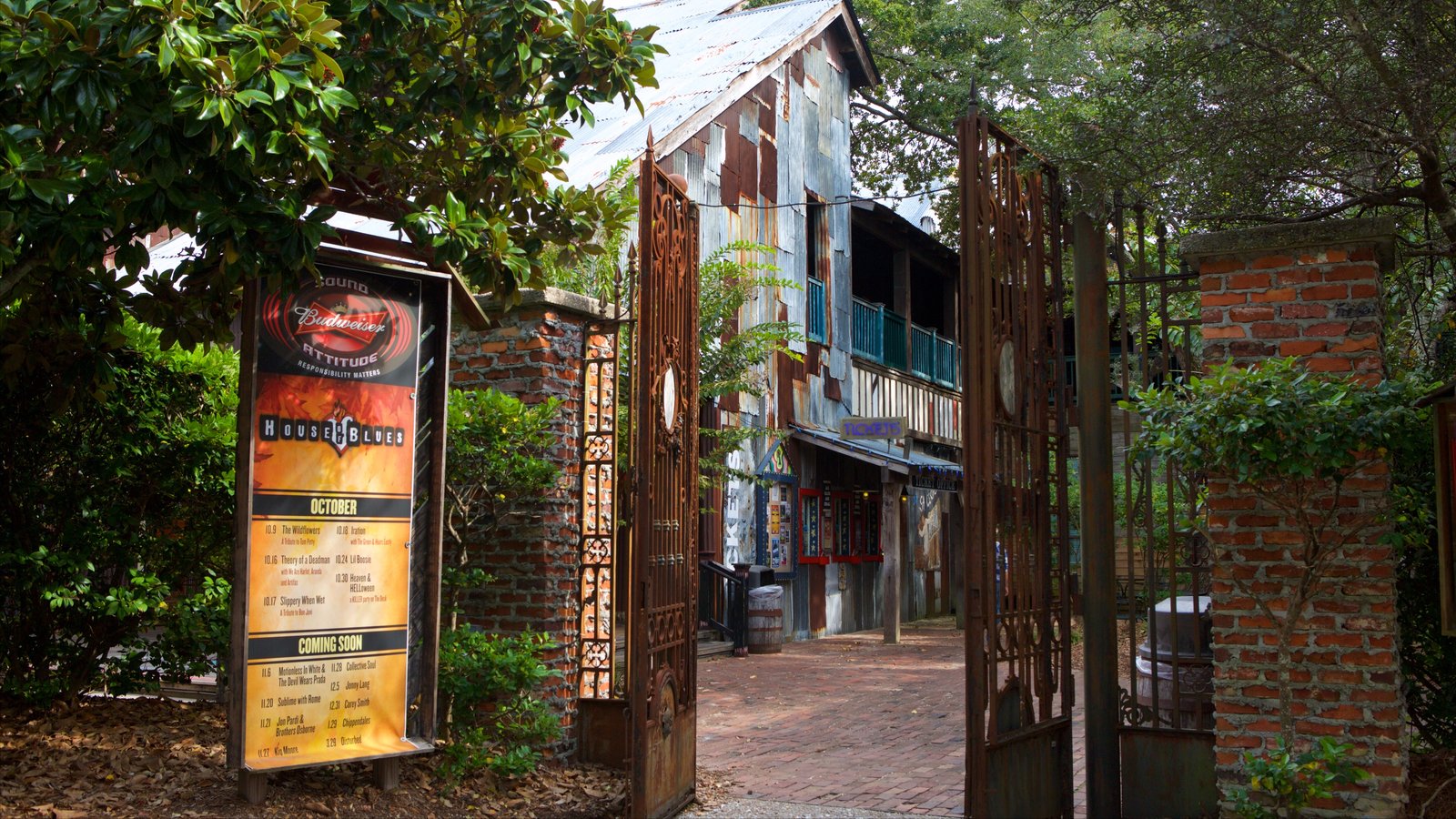 Myrtle Beach is poised to prove that its stage productions, musicals and Broadway shows are better than ever. From the variety shows, musical productions and headlining super stars at Alabama Theatre to the thrills and chills at the Ghosts and Legends Theatre, your whole family can be entertained with tickets to any one show.
Legends in Concerts puts all your favorites on one stage: Elvis, Marilyn, Cher, Garth and the Blues Brothers. Check this show's schedule for the latest, star-studded line up. The award-winning Carolina Opry brings a talented cast of gospel, country and rock singers out from behind the curtain to be alongside dancers and comedians. The Palace Theatre at Broadway at the Beach brings the most popular shows to the Myrtle Beach area. From Irish dance and Broadway shows to Le Grand Cirque and Christmas favorites, the Palace Theatre has a new series every year.
Enjoy a delicious meal while being thoroughly entertained in comfortable atmospheres where every seat is a good seat when you visit the local dinner theatres. Myrtle Beach has Dolly Parton's Dixie Stampede Dinner & Show, which pits the North against the South in a family-friendly evening of games and animal antics, and Medieval Times Dinner & Tournament that is a love story with knights competing on horseback.
'Tis the season in Myrtle Beach when all the live entertainment theatres shift to Christmas-themed shows. From Thanksgiving until after the New Year in Myrtle Beach, the focus of our live entertainment theatres turns to special Christmas productions you will not want to miss.
Among the shops, restaurants and attractions at Barefoot Landing is also House of Blues, where live shows, tempting cuisine and Murder Mystery Dinner Theatre culminate for one hot spot.
Amusements
Mingle attractions on land with wild rides on the ocean for an all-encompassing Myrtle Beach vacation experience. From mom and pop arcades and miniature golf courses to the famous Ripley's Aquarium and world-renowned Brookgreen Gardens, the area is alive with much to explore.
When the air is warm and the lights go down, hitting a beach club is simply part of being in Myrtle Beach. Visit the classics like Harold's where live beach music floats on the sea breezes. With "Carolina Girl" playing in the background, it is hard to keep your feet still as those wooden dance floors call for shag dancers to strut their stuff.
Try walking over top of or next to the water by discovering the area's boardwalks and piers throughout that affront the Atlantic Ocean, marshes and rivers. Take a romantic stroll and look at the boats, birds and nature that line up on one side of the boardwalk or the other. Some boardwalks have access to the water, whether for swimming, Sea Doo rentals or boat rides. And many piers offer family fishing and live music.
While keeping it old school appeals to one generation, the next generation more than likely prefers more excitement. The thrill seekers in your family might want to try bungee jumping, paintball, roller coasters and giant swings. Hit top speeds on a screaming-fast boat tour that might leave you dowsed with ocean water. Or hit the water parks for a full day's worth of water slide fun.
There is a completely different side of Myrtle Beach that not everyone knows about. Consider the nearby zoo, waterfront horseback riding, Jeep tours and hiking in the state parks. Bicycle rentals about town encourage you to hit the bike trails for a day. We won't keep it a secret if you want to see what else is available in Myrtle Beach that will only enhance your vacation experience.
Laser tag, children's museum, midnight bowling and so much more are among the many indoor options you have in town. Have your cameras ready because in Myrtle Beach you never know when you are going to be enticed to stop for a closer look and discover a photo op for your family vacation scrapbook.
Shopping
Make shopping in Myrtle Beach your own journey and customize a day that incorporates your favorite shopping venues. Antique stores bulge at the seams with furniture, décor and childhood mementos that really take you back. You never know what you will find at the local flea markets—everything from farm-fresh produce to artwork by local artisans that will forever remind you of your Myrtle Beach vacation.
Closer to the Myrtle Beach International Airport is The Market Common, an upscale shopping-dining-residential complex that features such store favorites as Orvis and Tommy Bahamas. Barefoot Landing is a shopping destination on Highway 17 where Alabama Theatre, House of Blues, numerous restaurants and about 100 storefronts are scattered around a 27-acre lake and alongside the Intracoastal Waterway. Broadway at the Beach is further south on Highway 17 and boasts Jimmy Buffett's Margaritaville, Ripley's Aquarium, miniature golf and more than 100 specialty shops and restaurants so you can easily spend the day there. Go for dinner and a movie at The Market Common, see a live show at Broadway at the Beach's Palace Theatre and catch the fireworks at Barefoot Landing.
Your favorite stores line the interior piazza of the Coastal Grande, a grand-size mall in the Myrtle Beach area right off Highway 17. Historic shopping villages, such as The Hammock Shops Village in Pawleys Island, are outdoor destinations where oak-draped moss trees set the laid-back tone for the day.
Outlet malls are how Myrtle Beach visitors and locals alike go treasure hunting. Outlet stores and outlet malls are crowd pleasers because this is where you find your favorite name-brand labels at incredible prices. Make sure there is room in the car or in your carry-on luggage for all the goodies you can score at the Myrtle Beach area outlet malls.
You never have to go far to find a new beach umbrella, comfortable lounge chair or sand bucket for the kids. When you vacation at the beach, it is essential to have the beach toys, towels, chairs and body boards so your time on the white sandy beaches is enjoyed to the max. That is why there are beach stores everywhere. When you spend the day on the beach, you do more than get a great tan. You play and you relax and your family deserves to do so with all the appropriate beach accessories! For more than great deals on Myrtle Beach sunglasses, the beach stores will ensure your beach vacation is complete!
Dining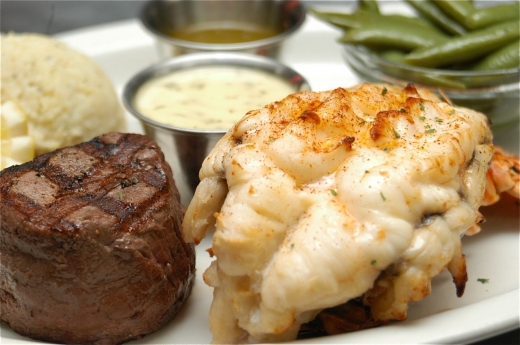 One of the stories from your Myrtle Beach vacation will undoubtedly be about the food. There is no doubt that your Myrtle Beach vacation could be a culinary retreat! There are hundreds of restaurants around town, each with a different menu, ambiance and list of specials. For exploration your taste buds will appreciate, treat meal times as a cruise around the world.
The best conversations happen when you eat. From breakfast, through lunch and into dinner and even late-night snacks, the restaurant selection you will enjoy in Myrtle Beach is astounding and the family time you will enjoy is, too. Sure there are drive-through windows, but there are also sizzling steaks, succulent seafood, made-from-scratch soups and homemade desserts just like Grandma's.
Does anyone like seafood? In this coastal town, you know seafood is as easy to get as a suntan. Oyster roasts are popular in the fall and winter seasons and fresh shrimp plucked from the nearby inlets and bays are better than ever. The promise of all-you-can-eat crab legs, savory clam chowder, chunky fish dip and grouper sandwiches might lure you inside some restaurants.
Waterfront dining where you can watch the sun go down over the Intracoastal Waterway or inlet is a treat at sunset. And fine dining coupled with an exquisite wine list are available for those with sophisticated tastes. Dine on a pier, boat or wooden deck in the Myrtle Beach area. Restaurant ambiances are as different as the people who visit the area. It is a culinary melting pot and waiting to be discovered by your food-loving family and friends.
Water Sports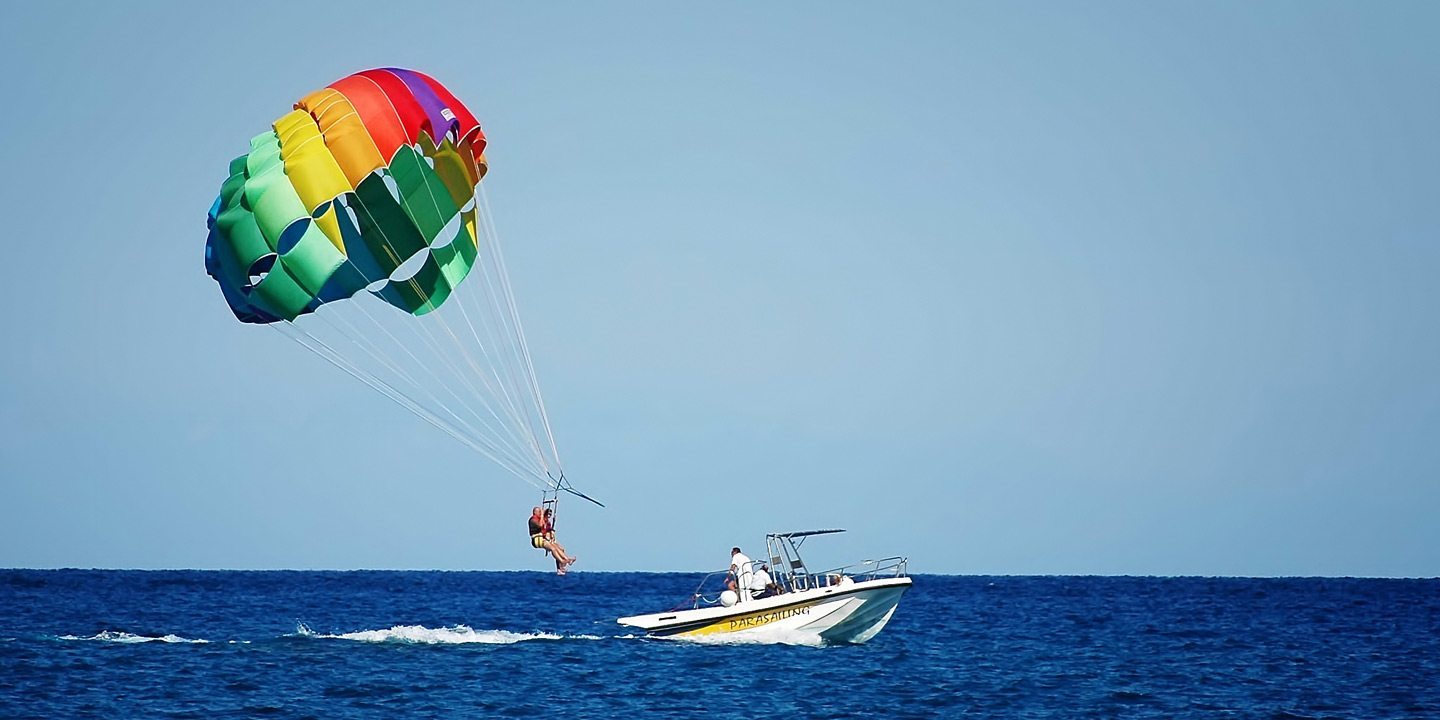 In Myrtle Beach, playing outdoors is not just for the kids. It is only natural that with Myrtle Beach being surrounded by so much water that water sports would play a large role in family vacations and golf getaways. Between the Atlantic Ocean, Intracoastal Waterway, Waccamaw River, salt marsh, inlets, creeks and nearby Winyah Bay, there are so many opportunities for you to play on, under and above the water. Some water sports embrace your serene side, while other recreation options beckon your adventurous spirit.
Enjoy the water from atop the surface with Sea Doo rentals, banana boat rides, sailing cruises and boat rentals. Play under water with SCUBA diving lessons or snorkel the sand bar for sand dollars and an occasional stingray. And soar high above the ocean on a parasail flight for two.
Charter a sport fish boat for offshore fun, hire a guide for flats boat exploration or rent your own and cruise the tidal creeks and tributaries in search of your own catch. As you can see, fishing in the Myrtle Beach area is a vague term when you consider that deep-sea fishing, pier fishing, surf fishing and inshore fishing are all options. Whether you seek big game fish, delicious king mackerel, flounder from the inlets or crabs from the stony crags, there is someone in town who wants to make sure you get the seafood you want.
Property Location
Location: Oceanfront
Area: Myrtle Beach
2001 South Ocean Blvd
866-878-2750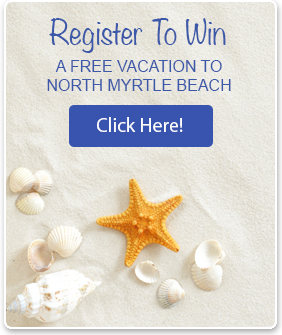 Disclaimer
Myrtle Beach Vacation Rentals is not affiliated with onsite management or the HOA of this complex.